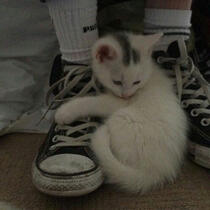 Lyn or Something
wannabe writer or whtvr
who the hecc am i
your typical self-proclaimed grungy teenager who writes books because she's not social enough to go outside.
writing tingz
my books will never include smut or anything explicit.

I'm pretty good at consistently updating so if I'm not, assume I'm busy and just wait LOL

I'm big on mental health and it's prominent in my books. Stigmatizing language will NOT be tolerated

Any hate towards any other groups (racism, homophobia, etc.) will also not be tolerated

I accept constructive criticism so feel free to leave some tips :) (but plz be nice I'm sensitive lol)
'Record Store Blues' out now !!!